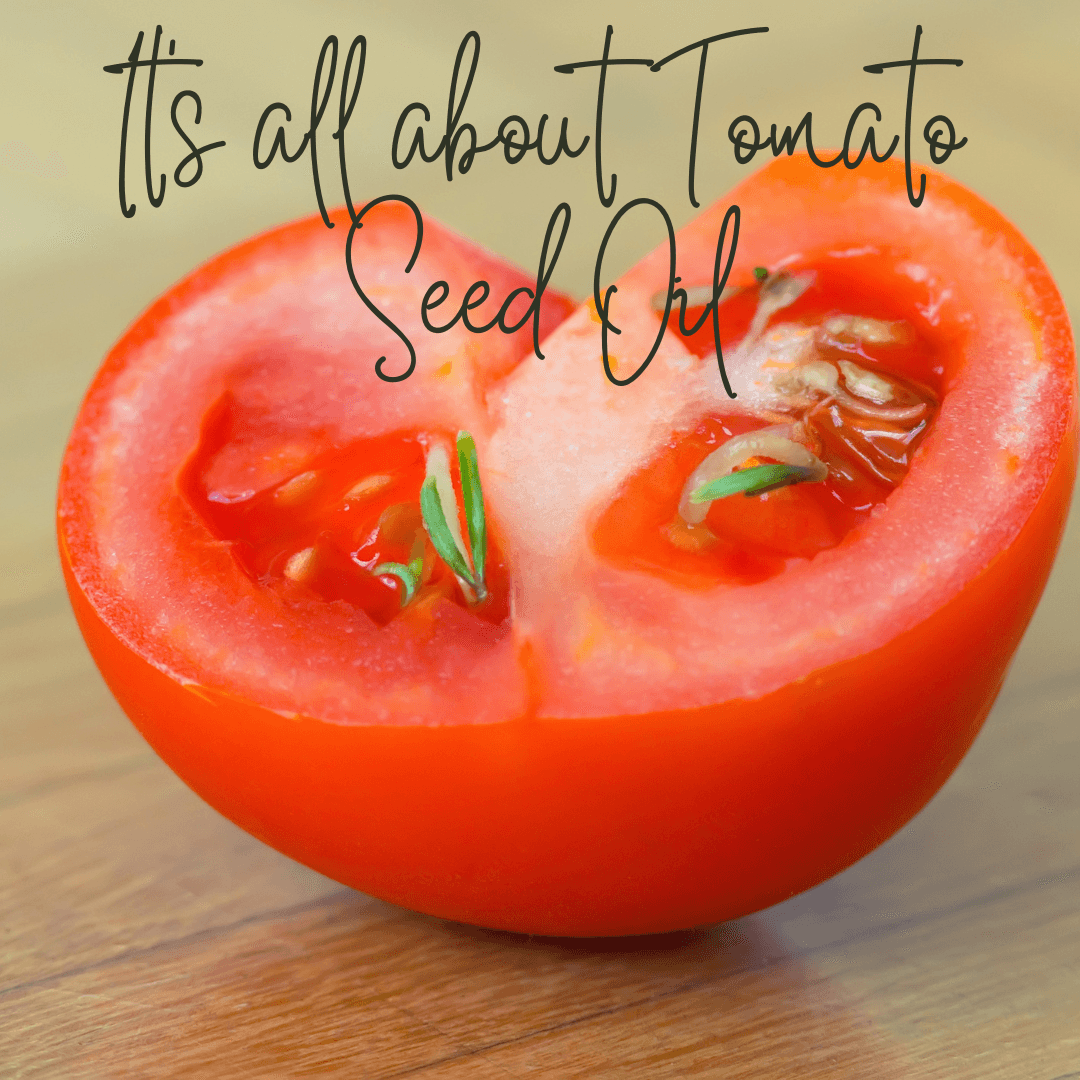 5 Skin Benefits of Tomato Seed Oil
Do you know that tomato seed oil is not just good for your health, but also for your skin? This type of oil is extracted from the seeds of tomatoes and is rich in antioxidants and vitamins A, C, and E. Here are five skin benefits of using tomato seed oil: 
If you're like most women, you probably spend a lot of time and money on products that promise to improve the appearance of your skin. But did you know that one of the best kept secrets for beautiful skin might be hiding right in your kitchen? Tomato seed oil is an all-natural ingredient that can provide a range of benefits for your skin. From reducing fine lines and wrinkles to fighting acne and improving overall complexion, this powerful oil can do it all. Ready to give it a try? Here are five reasons why you should start using tomato seed oil on your skin today.
Tomato seed oil is packed with antioxidants that can help to protect the skin from damage caused by free radicals
Tomato seed oil is a powerhouse of antioxidants, offering powerful protection against the skin damage caused by free radicals. It is rich in nutrients such as vitamins A, C, E and K, making it an ideal choice for restoring hydration and nutrients to the skin. Moreover, tomato seed oil has been proven to restore elasticity to the skin and reduce the appearance of wrinkles. With regular use, this remarkable lightweight oil can help protect your skin from environmental toxins and the ageing effects of sun exposure. So if you're looking for an easy and effective way to improve the look and feel of your skin, why not make Tomato Seed Oil part of your daily beauty routine?
The oil can help to hydrate the skin and keep it looking plump and healthy
Oil can be a great addition to any skincare routine! Not only does it help to hydrate the skin, but it can also keep it looking supple and healthy. The benefit of using oils lies in their chemical structure; they are composed of lipids that act as a sealant on the surface of the skin to protect and balance its moisture levels. Popular oils like argan, jojoba or almond all contain essential fatty acids that soothe and nourish your skin. Oils can penetrate deeper than other moisturizers and provide much needed nourishment to parched skin while helping keep wrinkles at bay. Plus, they are completely natural - no synthetic fragrances, colorants or parabens! Give one a try today for a gentle yet effective way to keep your skin looking its best!
Tomato seed oil can help to brighten the skin and give it a natural glow
Tomato seed oil has been used as a natural remedy for brightening the skin and giving it a beautiful, healthy glow. Rich in vitamins, minerals and antioxidants, this oil has been shown to reduce blemishes and protect the skin from environmental factors that can cause damage. It can also help to reduce hyperpigmentation as well as moisturize the skin without making it greasy. With regular use, tomato seed oil can give you the confidence of having naturally beautiful, radiant skin.
The anti-inflammatory properties of tomato seed oil can help to soothe irritated or inflamed skin
Tomato seed oil is proving to be the latest must-have skincare ingredient, and with good reason! The oil, which is derived from the seeds of fresh tomatoes, contains vitamins A and E as well as powerful antioxidants. These compounds help to reduce inflammation on the skin, alleviating dryness, itchiness, and irritation. Tomato seed oil has even been used by dermatologists to treat a variety of conditions such as psoriasis, contact dermatitis, and rosacea. It serves as a mild astringent that works to balance out skin tone while also nourishing it with much-needed hydration. By adding it into your daily facial routine, tomato seed oil can make a major difference in the look and feel of your skin!
Tomato seed oil is non-comedogenic, meaning it won't clog pores or cause breakouts
Tomato seed oil is a fantastic choice to incorporate into your skincare routine if you're worried about breakouts. Unlike other oils, this lightweight oil is non-comedogenic, which means it won't clog your pores and cause bacteria buildup, leaving you with blemish-free skin. Containing antioxidants and vitamins that can help reverse signs of aging such as wrinkles and fine lines, it's also an ideal anti-aging product to promote healthier skin. For those who want to avoid harsh chemicals in their products, look no further than tomato seed oil. It's natural properties makes this oil versatile for a variety of skin types and provides an all-organic solution for both acne prevention and wrinkle reduction.
If you're looking for a natural way to improve your skin health, tomato seed oil is a great option. The antioxidants in the oil can help to protect your skin from damage while the hydrating and brightening effects can give you a healthy glow. Tomato seed oil is also non-comedogenic, meaning it won't clog pores or cause breakouts.
Looking for tomato seed oil in our Green-Beauty Co product line!