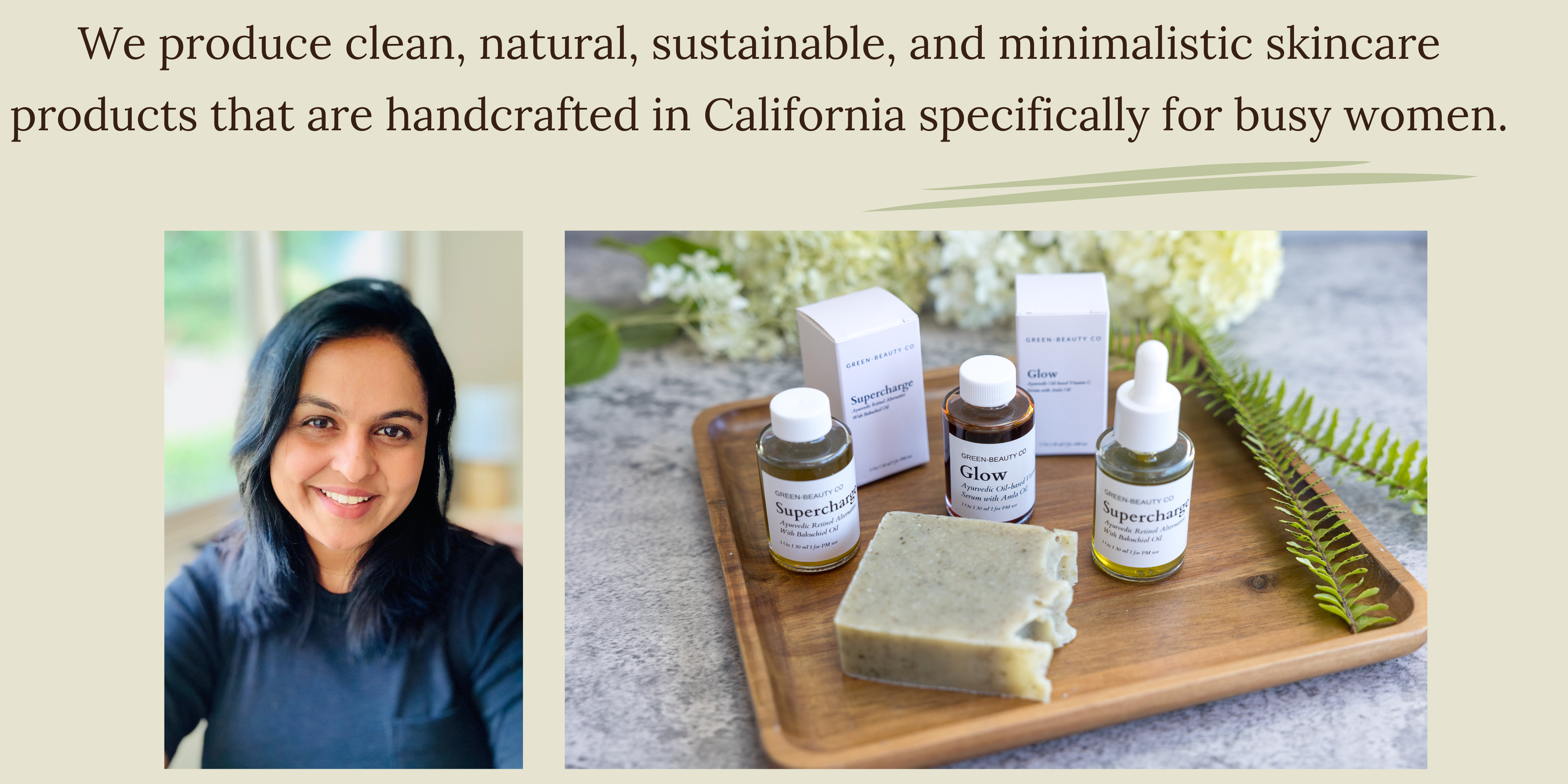 Founder Story: Meet Ruchita
Wife and mother of super active yet adorable toddler. She's 80% vegan, green tea lover, and the driving force behind our brand. When she moved from the east-coast to the west-coast with her husband back in 2017, she started a small beauty blog called "Glow & Green".
During her blogging journey, she rediscovered her roots in Ayurveda, and it brought a whole new level of wellness into her life which led into her product-based extension called "Green-Beauty Co". Ruchita decided to ditch all those toxic conventional skincare products in her bathroom cabinets and started creating her own replacements with pure, minimalistic ingredients products. It's her way of embracing self-love and purpose in her life!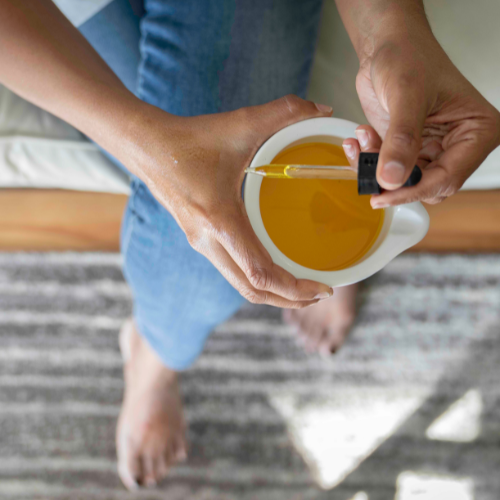 We are solving this problem
In today's fast-paced world, women don't have the luxury of time to follow lengthy skincare routines. Instead, we generally opt for convenience and rely on an average of 12 beauty products per day which is accessible in drug stores. However, these conventional products may pose various dangers. According to a survey by the Environmental Working Group (EWG), an alarming number of women, 4.3 million in total, are exposed daily to personal care product ingredients that are harmful to reproductive and developmental health.
At Green-Beauty Co, we aim to break this vicious cycle by offering clean, natural, sustainable, and minimalistic skincare products that are handcrafted in California specifically for busy women. Say goodbye to harmful ingredients and hello to healthy skin.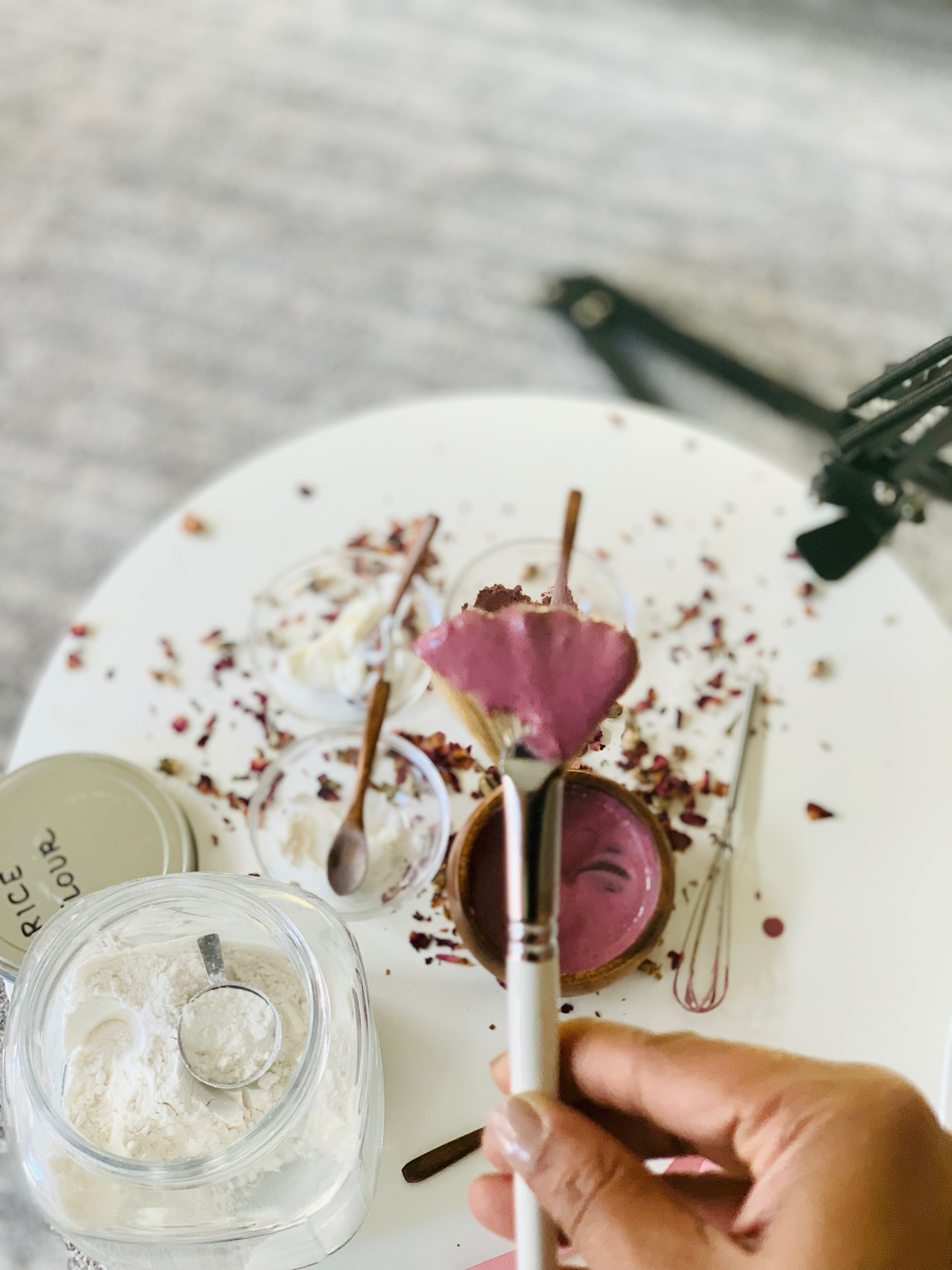 Reclaimed Your "Me" Time
We understand the demands of modern life, and that's why our skincare solution is designed to incorporate into your day to routine. We won't tell anyone to follow 3 or 5 steps process to retain skincare routine, but we won't to incorporate our products in your existing routine. With our products, you can achieve remarkable results in less time, while allowing you to focus on what truly matters while still taking care of your skin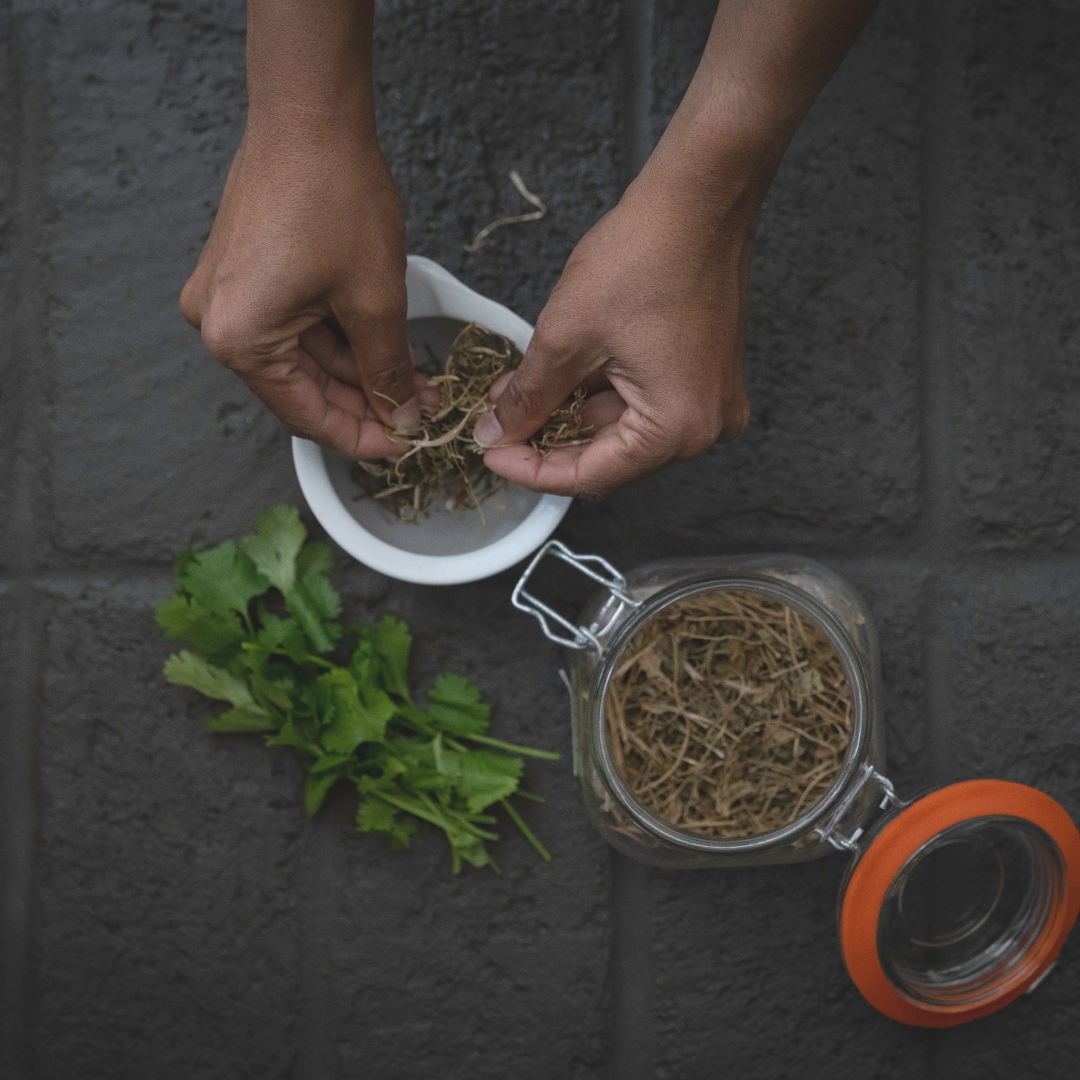 Time-Honored Wisdom
Our meticulously handcrafted products embody the ancient wisdom of Ayurveda, delivering age-old traditions to the contemporary world. Our goal is to reconnect individuals with their inherent body wisdom. We firmly believe that harmony differs for each person, a fundamental principle deeply ingrained in Ayurveda. By recognizing and respecting our unique needs, we foster the development of inner wellness and beauty.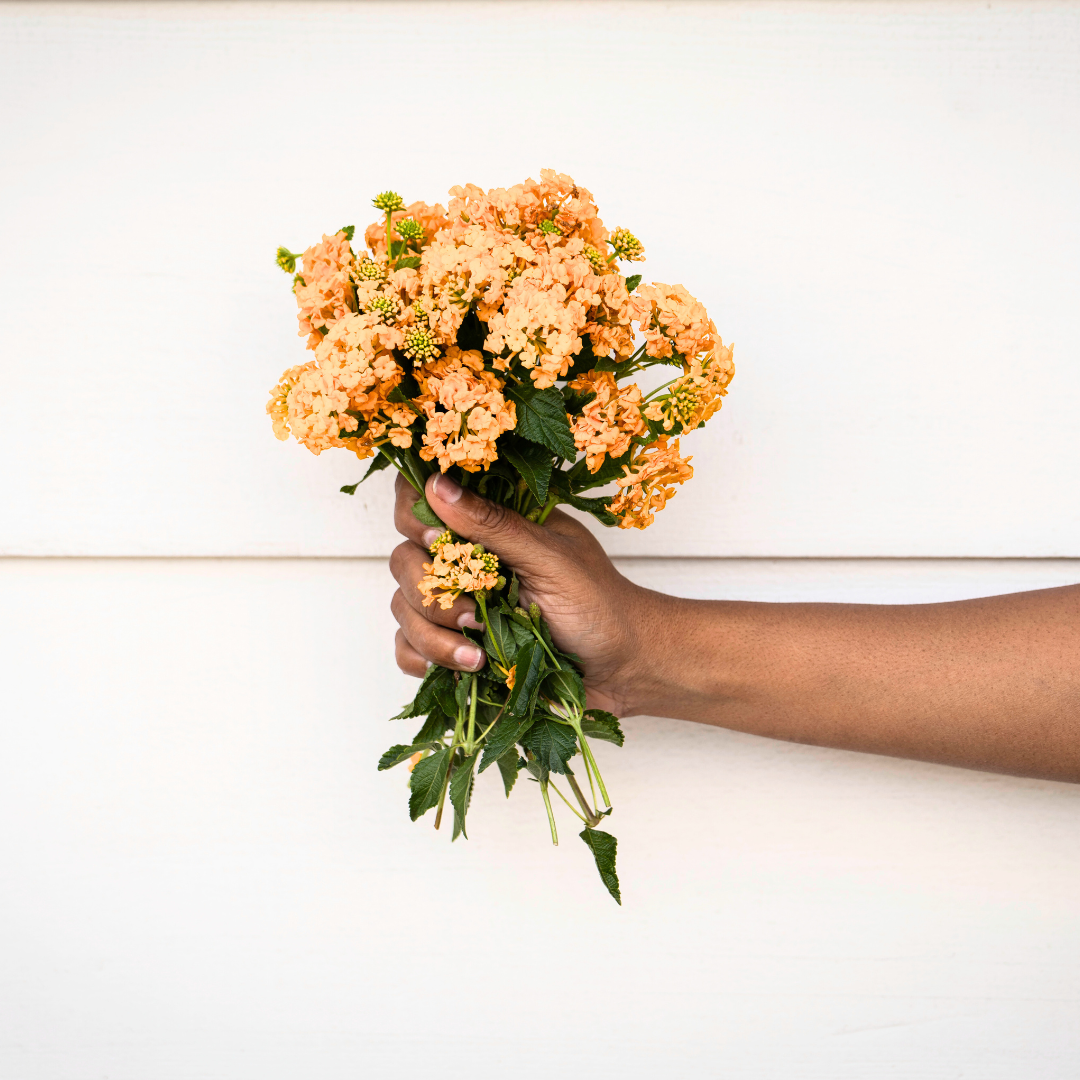 Skincare with a Conscience
Sustainability is at the core of everything we do. We believe that it is our responsibility to minimize our environmental impact and make conscious choices that support the health and well-being of our planet. We take a holistic approach to sustainability, not only by using recycled packaging but also by using only up to 10 ingredients in our product to reduce our carbon footprint. By simplifying our formulas, we minimize our use of resources, reduce waste.
How we started Green-Beauty Co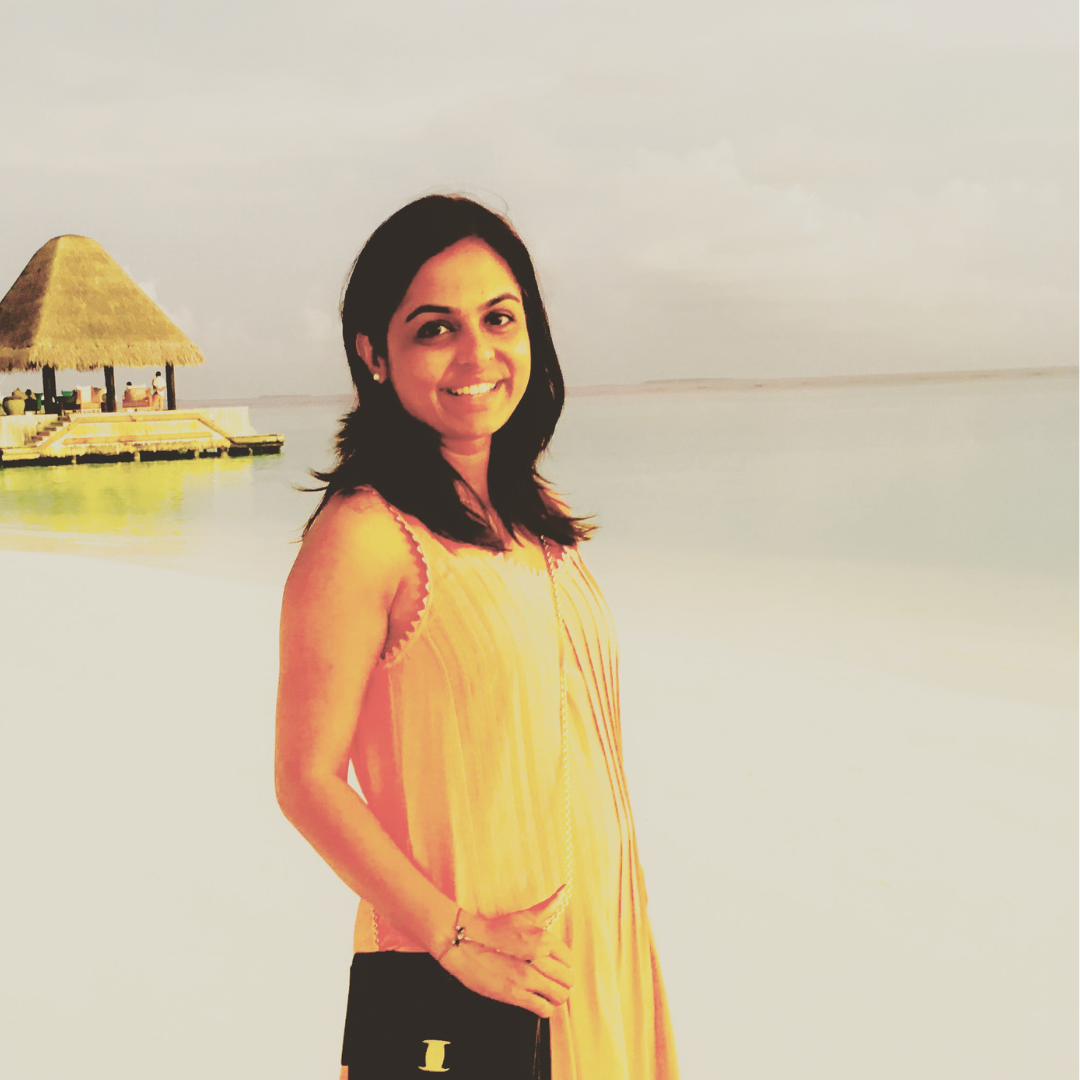 2019-2020
OUR BLOG: GLOW & GREEN BEGAN
Her Start:
The philosophy behind Green-Beauty Co began with Ruchita's blog Glow & Green. Inspired by her desire to understand beauty and wellness products and evaluate against her natural sustainable values. Ruchita created our line of completely sustainable beauty products to simplify her skincare routine while protecting environment via conscious choices.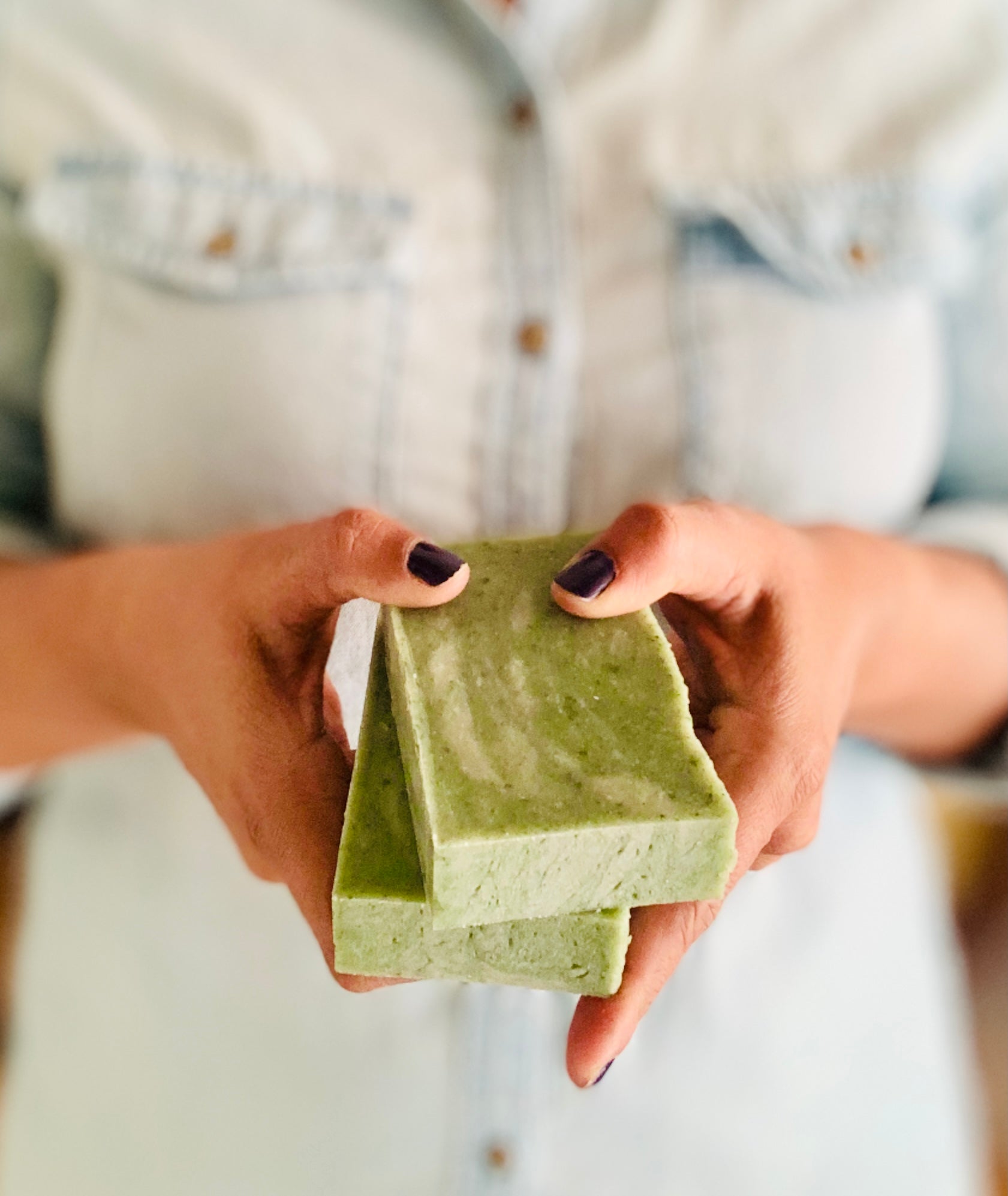 2020-2021
FIRST LAUNCH OF SKIN PRODUCTS & BOOK WRITING
Ruchita started formulating skincare products after finishing her Diploma with Formula Botanica. She wanted to develop something unique, fun, yet natural as well as sustainable. She used her 3Ps approach (People, Planet, and Profit) and developed awesome simple, yet elegant product line! She also wrote a book proposal, which was picked up by Skyhorse Publishing.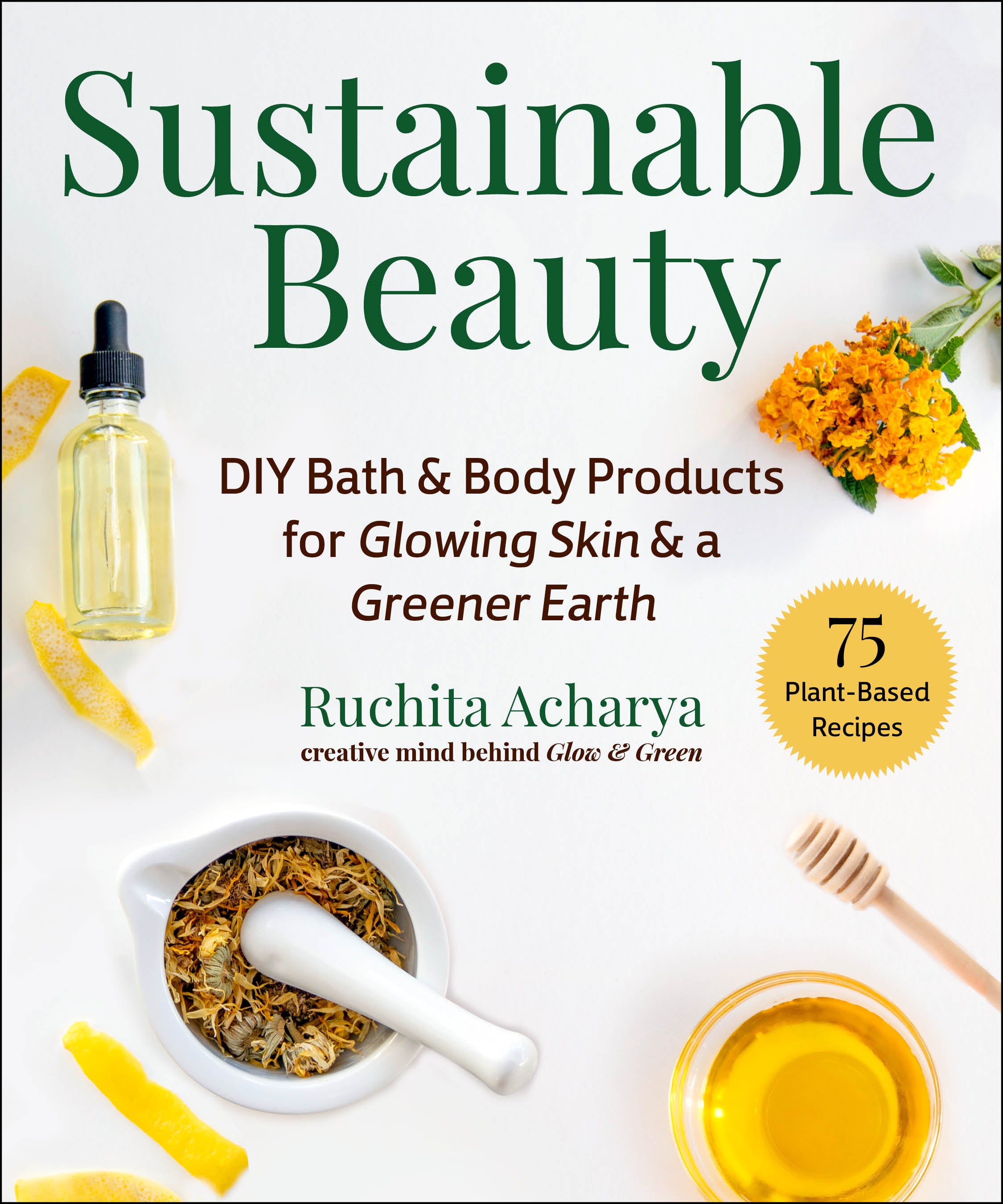 2022-2023
Ruchita wrote a book in 2022, and published a book in 2023. In the year of 2022 & 2023 she did various pop-ups and came up with minimum viable products. In August 2023, she re-launched Green-Beauty Co as minimalistic, sustainable, and clean skincare brand.